No one wants to miss any deadline, but if you're using Trello it may easily disappear in the piles of cards. We wanted to solve this problem and we've developed a simple tool that creates an integration between your Trello board and your Google Calendar account.
It's really easy & straightforward process and you should be able to get this working within 5 minutes. Make sure to follow step-by-step guide to make it even faster.
Before we proceed, we want to make it clear that Calendar Sync is a paid tool. We offer a 14-day trial for every user to check out the tool and see if it's a good fit for them.
1. Install Calendar Sync on your Trello Board
First, you have to enable Calendar Sync on one of your boards. Proceed with clicking Install button below and select a board you want to sync.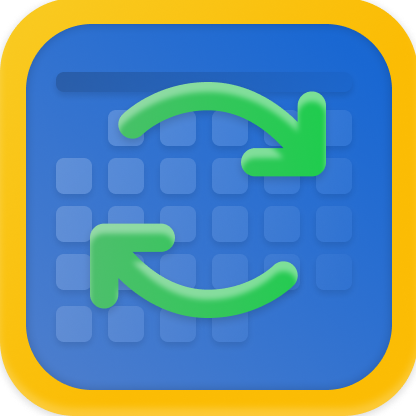 Install
Once enabled, you should be able to see Calendar Sync in Power-Ups panel in the top right. Click the "sync" icon and proceed to the next step.
2. Create a new synchronizer & connect your Google account
Next thing you want to do is to create a new synchronizer within current Trello board. Click on a "Add New" button on synchronizers list. You should see a form like this one below now.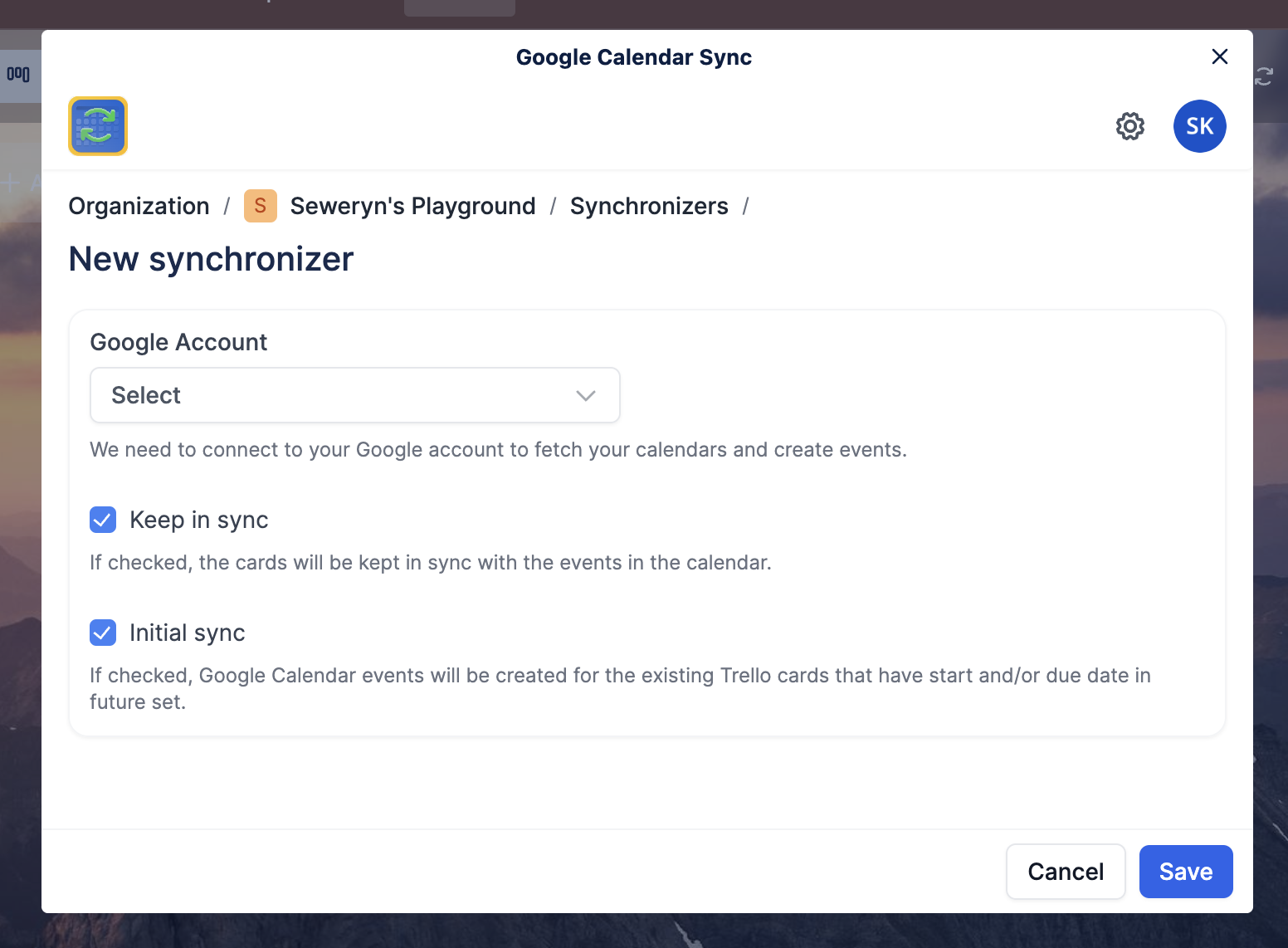 Before you actually create a new synchronizer, you have to connect your Google account. It's necessary before we proceed. You can easily do it by clicking Select button just under Google Account label. It will present you a dropdown list with option to connect new Google account.
Once connected, you will be able to select your Google account in the very same select as before. After selecting your newly-connected account, another select should appear. This time it will contain all calendars that you can make synchronization with.
Now just select your desired calendar and check synchronizer additional options. With all set, you can click Save button.
3. Voilà!
You just created a new synchronizer which will keep up-to-date your calendar with your Trello board. We hope our product will serve you well and you won't miss any deadline hidden in the depths of Trello board.
If you have any questions, problems & requests, please contact us via e-mail support available at support[at]mig.team.